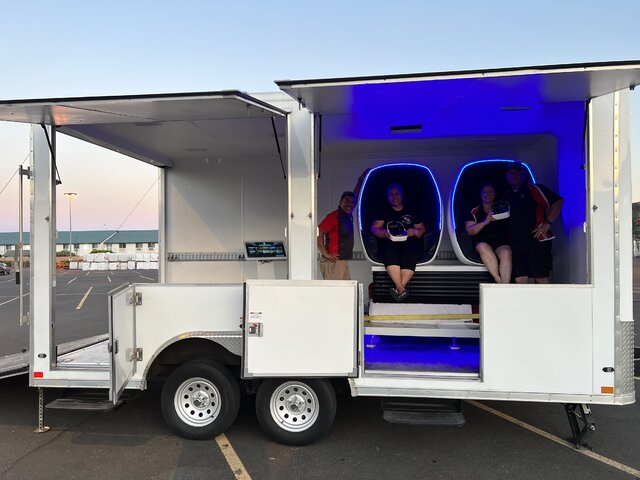 VR mobile trailer $500
2 chair VR simulator mobile trailer
If you are looking to add fun like never before for all ages then this is the item for you.
$500 for the first 2 hours then $125 each additional hour of fun.
This comes with a trained staff member to ensure you get the most out of your party.
This VR set has 108 experiences plus 8 interactive games to play. You can't go wrong booking this for your next party/event. You will stay busy for hours and everyone of all ages can have a blast!