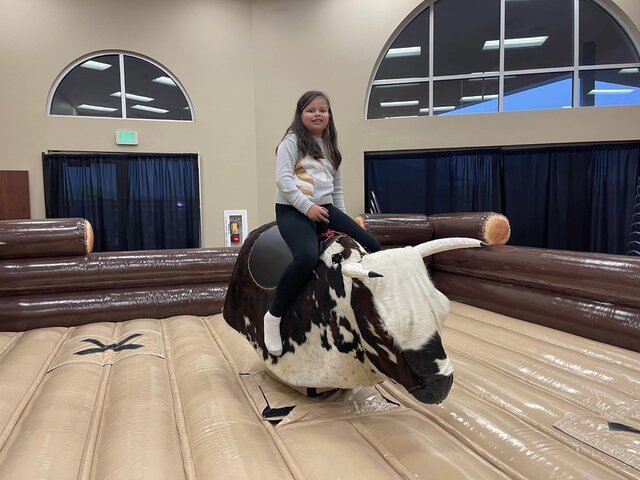 Buckey the "Knocker" Bull $500
The Mechanical Bull rentals are a perfect addition to any event. We offer a safe and fun experience! If you are looking to rent a mechanical bull for your next party, rest assured that our mechanical bulls come fully staffed with a trained mechanical bull operator. Fun for kids and adults!
$500 for 2hrs then $125 each additional hour.
Please call for large event pricing.