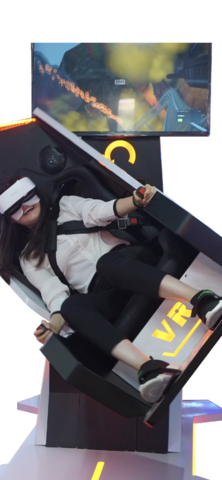 VR 360 chair $500
This 360 9D chair is the true simulator full of fun experiences and is the thrill ride you have been looking for so add this to your next event and you wont regret it.
Pricing is $500 for the first 2 hours then $125 each additional hour after.
This comes with a staff member to ensure you get the most out of your event.You will have stories that last a life time.
Add the 180 Electric roller cart for only $150 additional to any VR party. Call to book this combo and save $200 from original price.